I'm very honored to have had the opportunity to paint and work with @allaboutth1ngs to transform the train station in the City of Leuven into a colorful station.

The work captures the city of Leuven and its people in all their diversity, as well as the hustle and bustle of the train station.
This tunnel consists of 8 walls with a size of approximately 8x1.6 meters for each. The design that I made for this mural project is as follows:
The process of making this mural took 12 days which was done by 3 people with 7-8 hours working hours per day.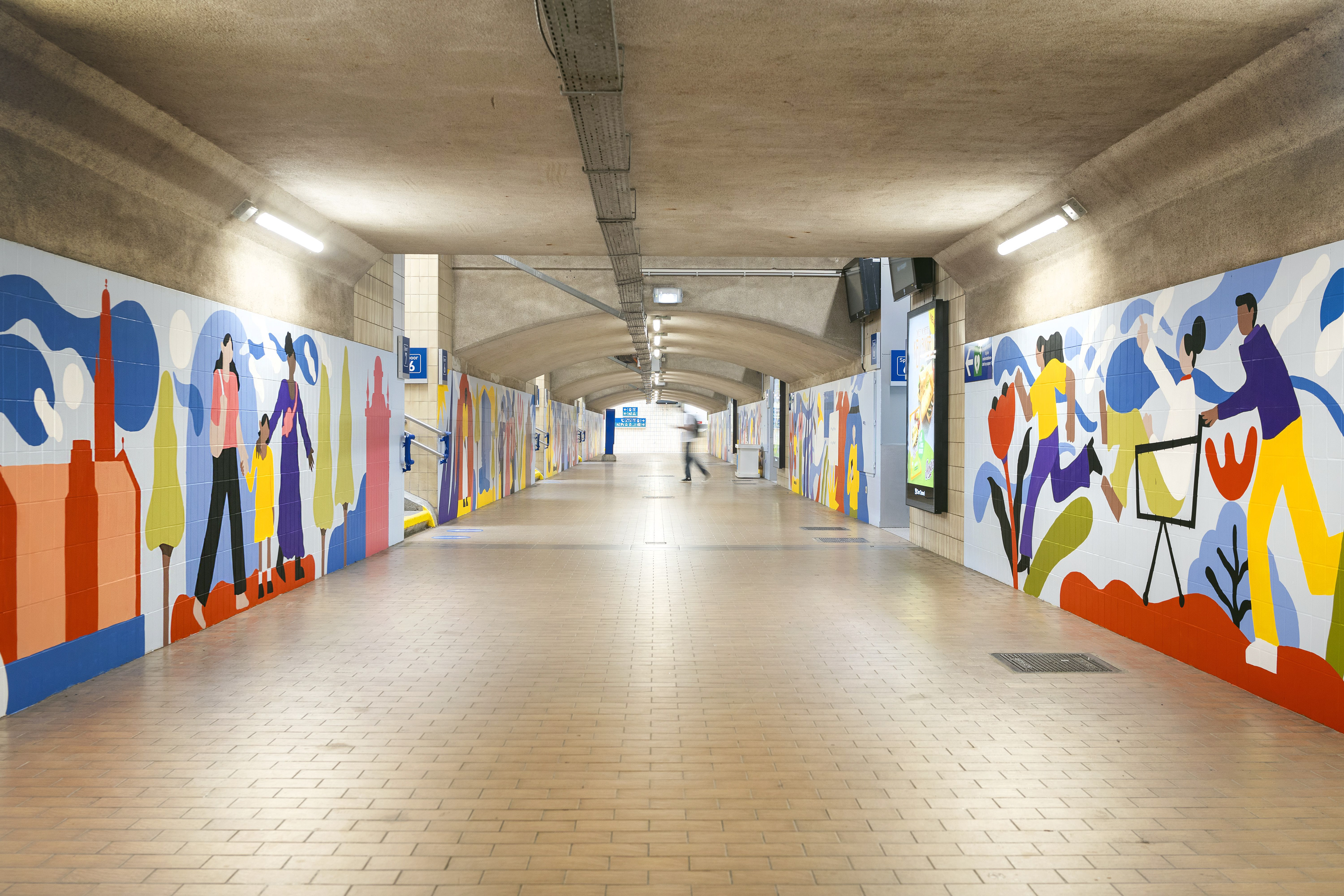 Curated by: All About Things
Project for: NMBS Belgium
Pictures beautifully captured by: @jules_cesure
Project team: Stijn, Eva, and Han.