I'm beyond grateful for the opportunity to exhibit my work at  National Museum of Indonesia for Kopi Togetherness Exhibition. After 4 years of absence from displaying works indoors, I now have big one hanging at the National Museum of Indonesia. 

I wanted to explore new things, new media and this is the results. No paint this time. 
100% fabrics. My parents are knitter and have been dealing with textiles, threads, needles for more than 20 years and when I heard about this project, I knew I will get the best help. We worked so hard day and night to get this done and I learned a lot in 5 days of making this work with my parents and for sure I want to explore this material more..
This is the work in progre

ss of my recent work called "Harmony".
13 m x 2 m
Polyester, Linen. 2022.
"Alam semesta menjadi bentuk paling nyata dalam penggambaran harmoni. Banyak yang tidak sadar perkebunan kopi memiliki kekuatam besar untuk kelestarian bumi. Interaksi antar makhluk hidup seperti pada burung yang menjadikan kebun kopi sebagai rumah mereka mampu menggerakkan keseimbangan hayati. kesadaran untuk menjaga habitat hidup sudah seharusnya tertanam agar bisa meningkatkan populasi burung di langit luas. Hasil panen dengan bantuan burung dan membiarkan proses alami terjadi dapat mengantarkan biji-biji kopi tersebut tersaji hangat di meja kita tiap pagi"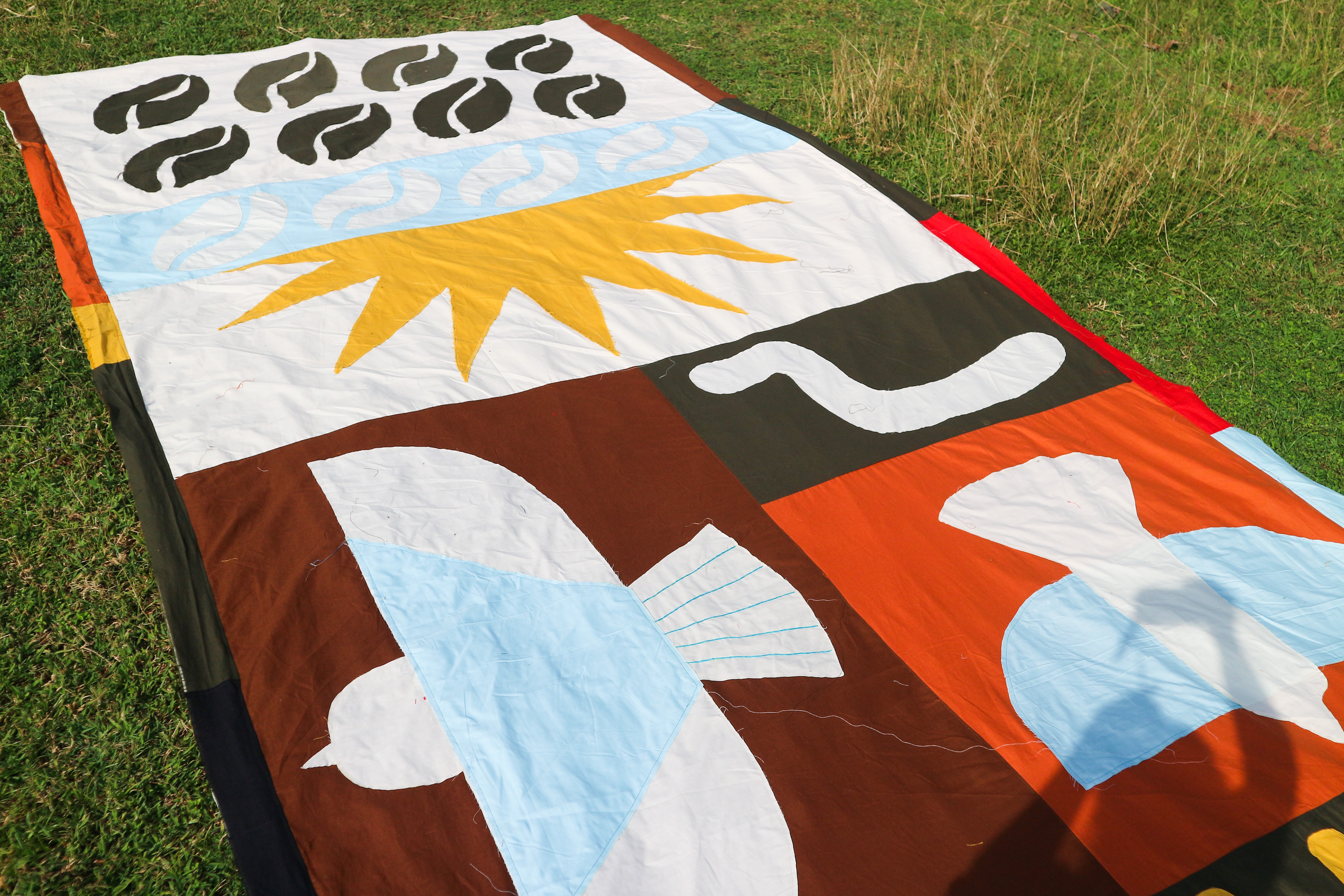 Curated by: Farah Wardani and Handoko Hendroyono
Project for: Kopi Togetherness Exhibition